In Albuquerque, New Mexico, women started disappearing. 
The disappearances began with Darlene Trujillo in 2001. Darlene was supposed to be going to Arizona with a man named Jorge, but she was never seen again.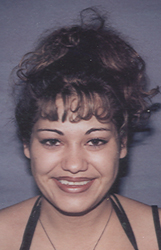 Darlene Trujillo
Christine Julian went missing on April 14th, 2003. Monica Candelaria was the next to disappear, by Atrisco and Central in May of 2003, followed by Doreen Marquez by Lead and University or the Barelas neighborhood in October of 2003. Then Victoria Chavez went missing, most likely in 2004. Veronica Romero in February of 2004. Cousins Jamie Barela, 15, and Evelyn Salazar, 27, go missing after heading towards a park on San Mateo and Gibson. Syllania Edwards, 15, was last seen in Aurora, Colorado, in May of 2004, but it is not known when she came to New Mexico. Virginia Cloven was last heard from by her father in June of 2004. Cinnamon Elks was was last seen in July of 2004. Julie Nieto was last seen in August of 2004. Michelle Valdez and her unborn baby went missing in September the same year. Anna Vigil was last seen on January 20th or 21st of 2005. Felipa Gonzales went missing on April 27th of 2005. Nina Herron went missing May 14th, 2005, from Central Avenue. Jillian Henderson-Ortiz was last heard from in January 2006, while in Moriarty, New Mexico, but she also had ties to Albuquerque.
Shawntell Waites was last seen on March 15th, of 2006. Leah Peebles was last heard from on May 22nd, 2006. Vanessa Reed has not been seen since June 13th, 2006.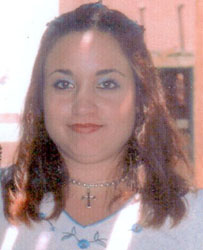 Christine Julian
Monica Candelaria
Victoria Chavez
Veronica Romero

Jamie Barela

 
Evelyn Salazar

Virginia Cloven

Syllania Edwards
Julie Nieto
Michelle Valdez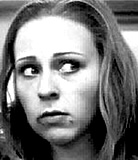 Anna Vigil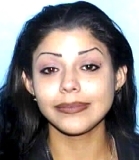 Felipa Gonzales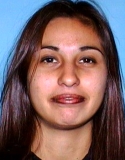 Nina Herron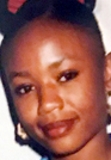 Shawntell Waites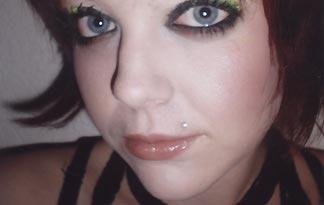 Leah Peebles
Vanessa Reed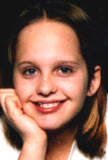 Jillian Henderson- Ortiz
In 2005, Detective Ida Lopez began to notice similarities in these cases of missing women. Detectives had already heard back in 2003 that Monica had been stabbed, killed, and buried on the West Mesa. Cinnamon had been telling friends about a dirty cop who was killing women and burying them on the West Mesa, although she had heard that they had been beheaded. Cinnamon went missing weeks later. Julie Nieto's family had heard something similar, and two different acquaintances of Julie's called to report her missing as well. A "friend" of Michelle's called Michelle's sister weeks after her disappearance and said that she was sorry to hear of Michelle's death and her burial on the West Mesa. Eventually Detective Lopez's list had 24 names on it, according to some articles, though some of the victims- Jamie Barela and Syllania Edwards- were not included on it.
In February of 2009, a woman walking her dog on the West Mesa discovered a human femur bone. That started an investigation, which ultimately led to the identification of 11 women and an unborn baby: Monica Candelaria, Doreen Marquez, Victoria Chavez, Veronica Romero, Jamie Barela, Evelyn Salazar, Syllania Edwards, Virginia Cloven, Cinnamon Elks, Julie Nieto, and Michelle Valdez and her unborn baby. All of the women who were found went missing in 2003 or 2004.
Christine Julian, Anna Vigil, Felipa Gonzales, Nina Herron, Jillian Henderson-Ortiz, Shawntell Waites, Vanessa Reed, and Leah Peebles have never been found and are still missing. 
I was in high school at the time the grave was discovered. Since then, there have been a handful of persons of interest, and some who looked really good for it, but the case has not been solved. One person of interest, Joseph Blea, is in prison for serial rapes perpetrated on middle school girls in Albuquerque in the 1980's. His DNA was found on a deceased woman, but he was never charged for her murder. Lorenzo Montoya was killed in December of 2006, after murdering 19-year-old Shericka Hill. More than 11 years later, this case, and the missing and deceased women, is largely forgotten.
Please don't forget these women. Most had arrest records for drugs and prostitution, but they were still daughters, sisters, friends, and some were mothers. The families of these women still miss them everyday, and for the ones who have not been found, I imagine the ache never dulls. These women- these daughters, sisters, grandchildren, friends, and mothers- need to be remembered.
Please, please, if you know anything about this case, call Albuquerque Crime Stoppers at (505) 843-STOP or the 118th Street Task Force at 1-877-765-8273 or (505) 768-2450.
Painful Questions That Won't Go Away
Droogie's Writeup on Something Awful
Albuquerque Journal: The West Mesa Murders
Albuquerque Journal: The West Mesa Victims
Albuquerque Journal: Potential Suspects
Graphic-Content Warning: Serial Killers Podcast: The Bone Collector