Sunday, May 26th, 2019 was Memorial Day. It was the last day Heidi talked to her mother, 70-year-old Jean Johnson.
Jean had been watching a friend's dog at her home in Capitan, New Mexico. She lived a simple, quiet life- she loved gardening, playing with her grandchildren, and spending time with her family and the few friends she had in town. She had lost her husband 7 years before, and still wasn't ready to move on- nobody could replace him. She kept her husband's ashes near her heart, in a clear glass pendant. Jean still wore her wedding band.
Jean and Heidi talked regularly, but missed each other on Monday and Tuesday. On Tuesday morning, the dog's owners called Heidi to tell her that Jean had never dropped off the dog like she was supposed to Monday night.
With a terrible feeling in her heart, Heidi immediately drove to her mother's house. Jean's purse and cell phone were in her locked car. Another article states that Jean had two purses, one containing paperwork, in the house, as well as her glasses. The door to the house was unlocked and ajar, and the dog was safely inside. He had had some accidents, but that was the only thing out of place other than Jean's missing pistol. Jean would only bring it out if she was afraid. Sometimes she encountered mountain lions at her remote 10-acre home, and the pistol helped her feel safer. Per Heidi, Jean had two gates on her driveway and the one closest to the road was locked. "Someone would have had to have taken her out of the house to their vehicle (outside the bottom gate)," Heidi said.
The police immediately searched the area near Jean's home with helicopters and drones, as well as on foot. Heidi also organized searches for her mother on foot, ATV, and on horseback throughout the Capitan area.
Lincoln County Sheriff Robert Sheppard stated that Jean's son and Heidi described their mother's capabilities differently. While Heidi acknowledged that her mother was sometimes forgetful and repetitive in the evenings, her son stated that Jean had once gotten lost for two hours, but eventually made her way back home. Heidi strongly believes that her mother was taken from her home, rather than having wandered away.
After months without answers, Heidi turned to psychics for answers that the police had been unable to find. Several psychics told her that her mother was buried a bit off the road, but one psychic specifically told her that Jean is buried on private property in Alamogrodo, beneath an Afghan pine tree.
As for the missing pistol, one report said it was later turned into the police by an unnamed person, and another report stated it was found in a pouch on top of her laundry basket, which was normally locked in a hope chest.
"She only used it for protection and she would not have gotten it out unless someone came to her house," Heidi told Ruidoso News in July 2019. "Everything she owned is accounted for. Her purse and phone were locked in her car. She had her laundry bag ready to go (to do the wash at Heidi's house), and the little pouch (in which) she carries her Derringer and phone was there. "She carried it even when she's walking on her property, because she sees mountain lions out there. That was sitting on top of her laundry bag ready to take out of the house," Heidi told Ruidoso News.


The Lincoln County Sheriff's Office stated they had no evidence that a crime was committed, but they suspect one was nonetheless. Sheriff Shepherd also said 4 months after the disappearance, "We're not ruling anybody in and we're not ruling anybody out, because we don't know yet."
Jean missed her 71st birthday in 2020, and now her 72nd birthday on the 14th of this month. Heidi still celebrates her birthday and deeply misses her mother, who she considered her best friend.
Jean has light brown and grey hair and green eyes. She is 5'6 and weighs just 130 pounds. Jean has a mastectomy scar and her left breast is missing. One of her big toes has a previous fracture.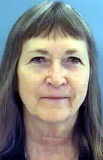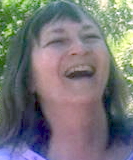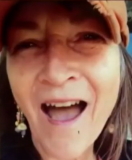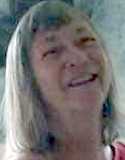 Sources:
https://www.namus.gov/MissingPersons/Case#/58507
https://www.ruidosonews.com/story/news/local/community/2019/05/31/capitan-woman-missing/1304176001/ May 31, 2019
https://www.kob.com/albuquerque-news/3-weeks-later-daughter-still-searching-for-missing-mother/5397295/ June 20, 2019
https://www.ruidosonews.com/story/news/local/community/2019/07/10/new-search-missing-capitan-new-mexico-woman-jean-a-johnson-set-july-17/1694084001/ July 10, 2019
https://www.nbcnews.com/dateline/daughter-continues-search-mother-jean-johnson-who-vanished-new-mexico-n1060566 September 30, 2019
https://www.oxygen.com/crime-time/jean-johnson-still-missing-after-vanishing-from-new-mexico-home-4-months-ago October 1, 2019
https://www.krqe.com/news/new-mexico/new-mexico-woman-missing-for-nearly-5-months/ October 8, 2019
https://www.kob.com/new-mexico-news/71-year-old-woman-still-missing-daughter-offer-6000-reward/5647819/ February 17, 2020